Read our Local 1671 Constitution recently amended and approved by AFSCME.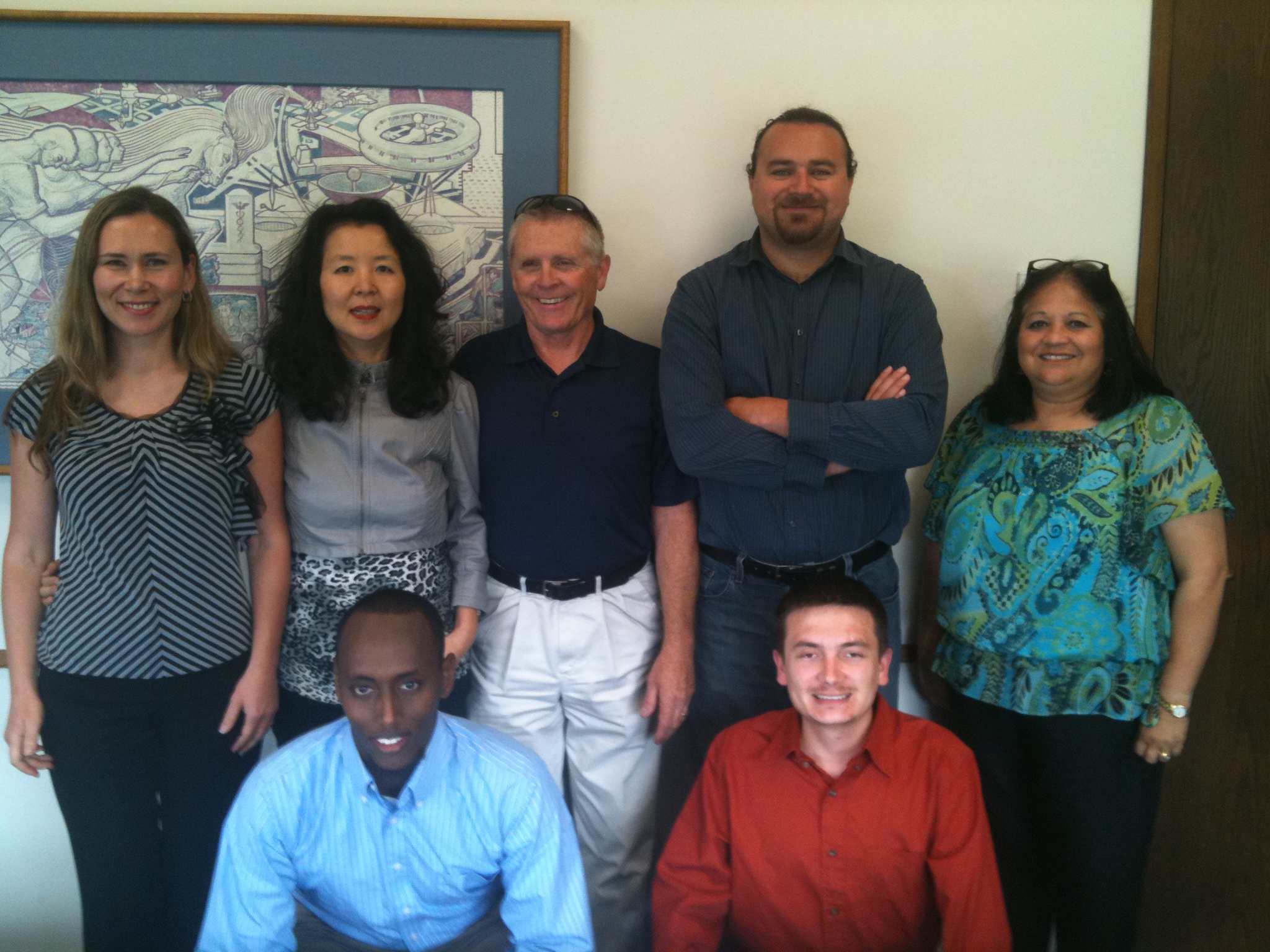 Members of our ad hoc Interpreters United, Local 1671 Constitution Committee which drafted initial changes to our first constitution in summer 2011.
In the summer of 2011 WFSE/AFSCME Council 28 President Carol Dotlich appointed a group of interpreters to a temporary constitution committee to customize our local union constitution and make recommendations about modifying our union constitution to meet Interpreters United, Local 1671's needs. Members included Sattar Satarov (Spokane county), Daria Kari (Clark county), Lili Shang (Lewis county), Leroy Mould (Thurston county), Evelyn Rodriguez (Thurston county), Milena Calderari-Waldron (King county), Ismael Mohamed (King county), Barry Fatland (King county), and Victor Hidalgo (Snohomish county).
Our constitution was approved by interpreters at our Local Union meeting on September 17, 2011 and then approved by AFSCME, with amendments, in December 2011. Throughout the years, the membership has seen fit to approve some amendments to the original constitution.
BELOW PLEASE FIND THE DISTRICTS AS DEFINED IN OUR
LOCAL 1671 CONSTITUTION
District 1 SW WA: Clark, Cowlitz, Skamania, and Wahkiakum counties
District 2 Olympic Peninsula: Clallam, Grays Harbor, Jefferson, Lewis, Mason, Pacific, and Thurston counties
District 3 Pierce/Kitsap Co.: Kitsap and Pierce counties
District 4 South King Co.: city of Seattle south of the ship canal (within zip codes 98101, 98102, 98104, 98106, 98108, 98109, 98112, 98116, 98118, 98119, 98121, 98122, 98126, 98134, 98136, 98144 and 98199) and south King County (within zip codes 98001-98003, 98010, 98013, 98022, 98023, 98025, 98030-98032, 98035, 98038, 98042, 98047, 98051, 98055-98059, 98062, 98063, 98064, 98070, 98071, 98089, 98092 and 98093) and Vashon Island
District 5 North King Co.: city of Seattle north of the ship canal (within zip codes 98103, 98105, 98107, 98115, 98117, 98125, 98133, 98155, 98177 and 98195) and north King County (within zip codes 98004-98009, 98011, 98014, 98015, 98019, 98024, 98027-98029, 98033, 98034, 98039-98041, 98045, 98050, 98052, 98053, 98065, 98072-98075, 98077, 98083, 98224 and 98288)
District 6 NW WA: Snohomish, Island, San Juan, Skagit, and Whatcom counties
District 7 NE WA: Asotin, Ferry, Garfield, Lincoln, Pend Oreille, Spokane, Stevens and Whitman counties
District 8 CE WA: Chelan, Douglas, Grant, Kittitas, Klickitat, Okanogan, and Yakima counties
District 9 SE WA: Adams, Benton, Columbia, Franklin, and Walla Walla counties
Download: