Our Local 1671, WFSE/AFSCME Council 28 Stewards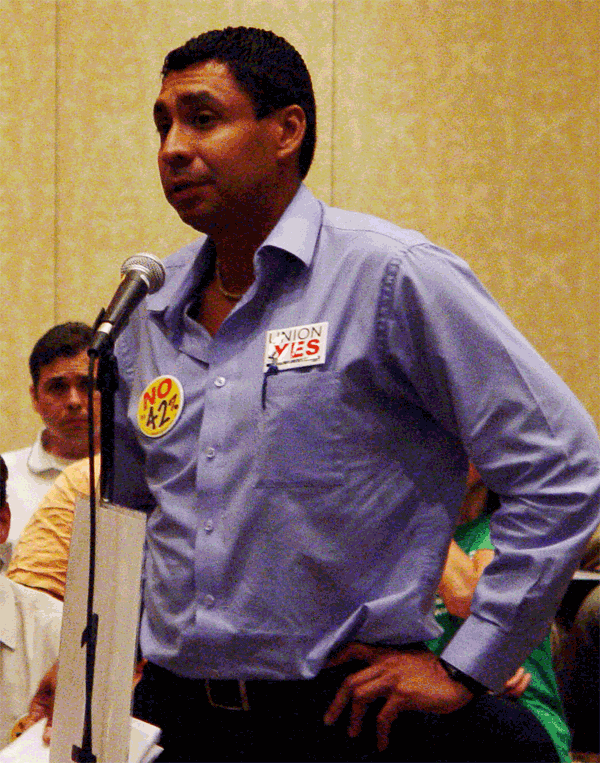 Interpreters United Local 1671 stewards are specially trained VOLUNTEER INTERPRETERS to help other interpreters sort through their problems. Union stewards are the front line of defense representing interpreters who feel their union contract rights are being infringed upon. WFSE/AFSCME Council 28 provides a two-day training for people interested in becoming union stewards.
Current Stewards: Visit WFSE/AFSCME Council 28's online Steward Center for tools to help you with your service!
When should I contact a union Steward?
If you have any issue while at work as an interpreter for a DSHS or Medicaid appointment contact a steward right away. Many issues are covered by our union contract and it's important for you to understand your rights. Other problems may not be addressed directly by our current contract, but stewards are here to help figure out other options for improving your job and our profession as a whole!
How can I become a Steward?
You must be a member of Intepreters United, Local 1671, complete the WFSE/AFSCME steward training, and be appointed by our Council 28 President.
Contact LOCAL1671[AT]GMAIL.COM to request help from a Steward!